Restitution and Restitution Examination Managerial Process KPPN Value Added Tax in Manokwari
Sarah Waode Usman

Universitas Papua
Abstract
Value Added Tax (VAT) is a consumption-based taxes imposed on the added value of a good or service transacted. In Indonesia in 1983 has implemented a turnover tax (VAT) and then on April 1, 1985 is replaced with the name of the Value Added Tax (VAT). if there is excess pembayaan value-added tax as reported in a notification letter (SPT) or if there are errors that caused the collection or deduction of tax overpayment is called restitution. This right can be accomplished after submitting a request followed by examination and study of the truth of the tax payment.
The research problem is how the level of restitution to the acceptance of value added tax in Manokwari service office and how the inspection process of restitution in Manokwari service office. This study uses a quantitative that describes the influence of restitution and value-added tax receipts, as well as qualitatively explain the inspection process of restitution in the Tax Office Primary Manokwari. Designs in this study is in Sequential Explanatory. The data used in the data restitution, value added tax receipts 2010 - 2015 and the process of examining the restitution. Equipment is simple regression analysis that describes the relationship of the independent variable (X) is a value-added tax refunds and the dependent variable (Y) is a value-added tax receipts. Further see restitution process performed by verification that the procedure examination procedure for restitution under the rules and the implementation of restitution checks by the tax office manokwari.
The results obtained in the regression is the coefficient of determination (KD) obtained was 23%, which can be interpreted to mean that the independent variable is restitution accounted for 23% of the variable Y is tax revenue and 77% are influenced by other factors outside of the variable tax refunds ( X). the correlation value is 0.480, with significant amounting to 0.336 which means the linear regression model is weak and variable restitution does not affect the variable tax revenue. The inspection process refunds in the Tax Office Manokwari take place in accordance with Regulation of the Minister of Finance No. 184 / PMK.03 / 2015 on Procedures for Examination.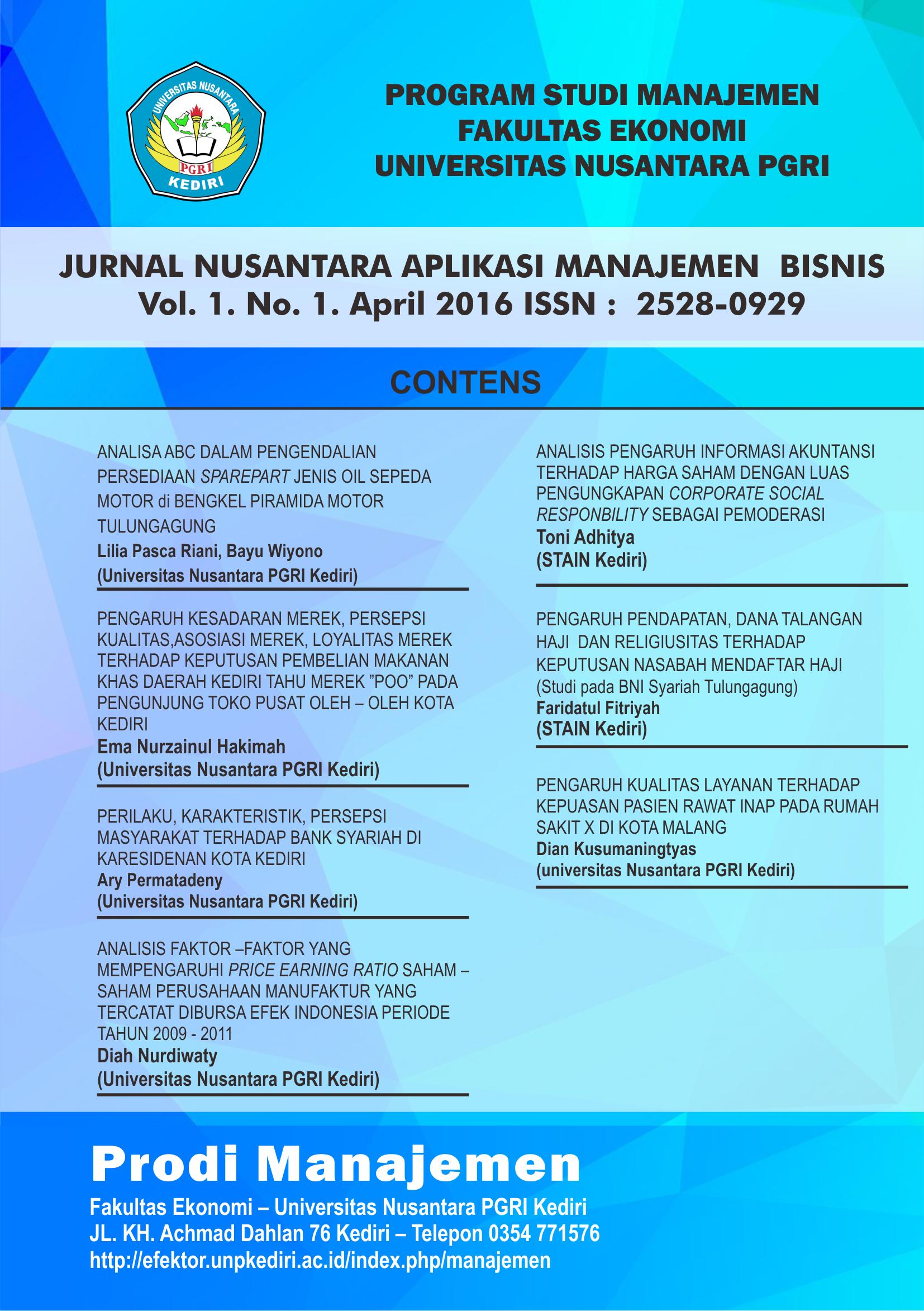 Authors retain copyright and grant the journal right of first publication with the work simultaneously licensed under a Creative Commons Attribution 4.0 International License that allows others to share the work with an acknowledgement of the work's authorship and initial publication in this journal.