Badan Usaha Milik Desa Sanankulon Melek Administrasi Dan Melek It Untuk Menumbuhkan Dan Mengembangkan Ekonomi Kreatif Masyarakat Desa Sanankulon Kecamatan Sanankulon Kabupaten Blitar
Perbaikan Manajemen Pengelolaan BUMDes Sanankulon dalam Bidang Administrasi dan IT
Yunita Dwi Pristiani

Yunita Dwi Pristiani

Suratman Suratman

Universitas Nusantara PGRI Kediri
Abstract
 
The development of BUMDes (Badan Usaha Milik Desa) become one of superior program of Republic Indonesia Government now days. However in many territories BUMDes Activities almost vacuum. There are caused by many reasons. One of them is BUMDes Sanan Kulon, Sanankulon Subdistrict, Blitar   Regency as the miter in devotion program that also have same obstructions in its managerial. That are also caused by the badness of the managerial and the human resources that less of trained. This Community Partnership Program is aimed to give training for the managers of BUMDes Sanankulon, along with its members, as well as village officials, mainly village operator, village treasurer, and village secretary. The method used in this Community Partnership Program is provide training with simulation methods. Where the trainees directly practice (simulate) what is taught by the trainer. With this method, trainees will not find many obstacles in the field. The training materials provided in this training are IT training (ie the operation of MS Office), and administrative training among other forms of training making of invitation letter, letter of cooperation request (proposal), letter of agreement, guest book, daily cash book, ledger, and preparation of accountability report. Advanced material provided after the completion of  IT and administration training is the creative economic training provided by CUG Pawartaku's manager as a partner of this Community Partnership Program. Based on the evaluation, there is generally a drastic increase in the knowledge and skills of trainees in IT and administration. BUMDes management insight is also widespread, from those who only knew that the sector that can be run by BUMDes is a saving and loan business, developing towards the development of creative economy and UMKM.
References
Handoko, T. Hani. 2001. Manajemen Personalia dan Sumber Daya Manusia. Yogyakarta : BPFE.
Kristina, A. (2010). Model Training Needs Analysis (Tna) Untuk Mengidentifikasi Kebutuhan Pelatihan. Neo-Bis, 4(1), 1-36.
Simamora, Henry. 2001.. Yogyakarta : STIE YKPN. Manajemen SDM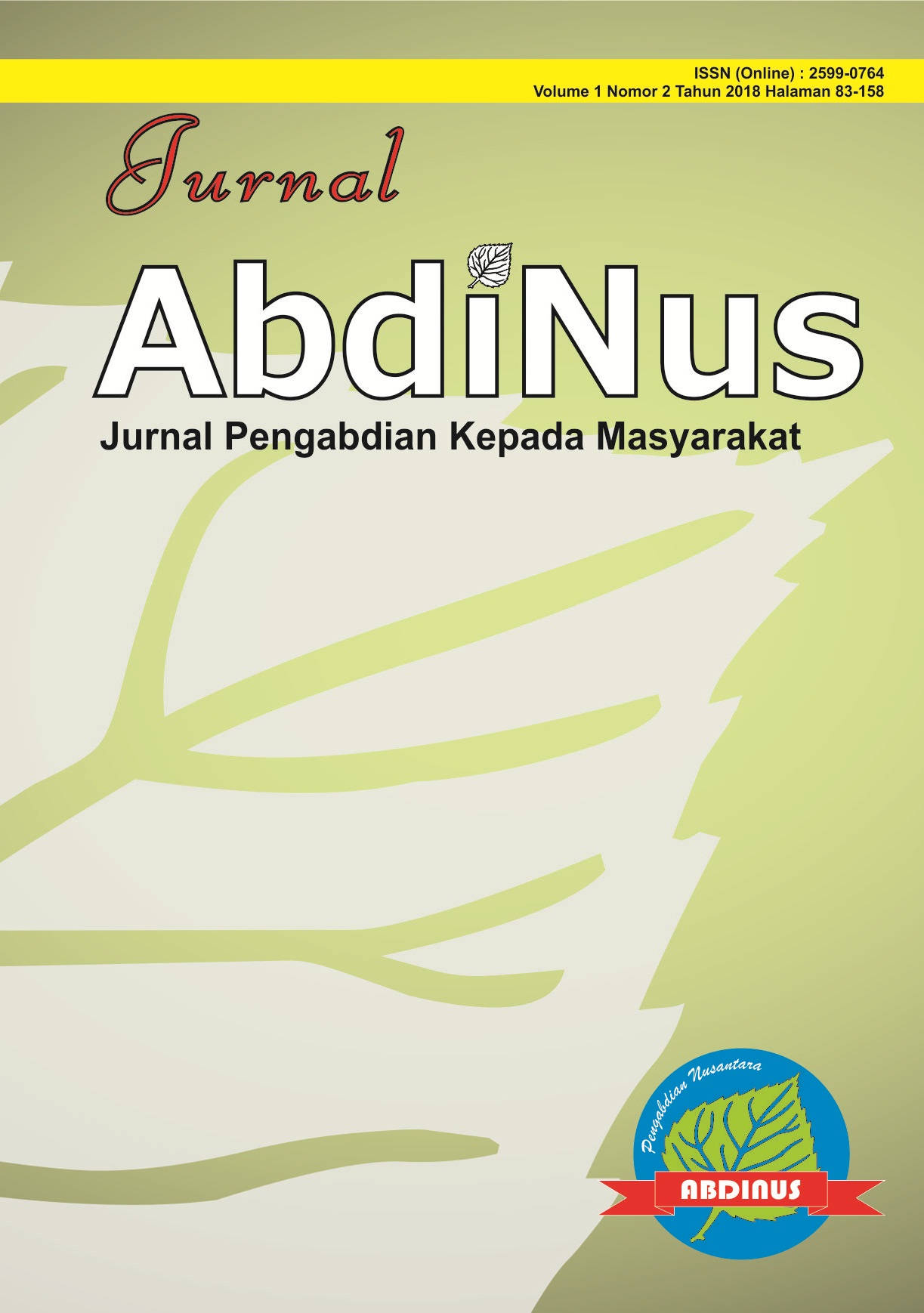 This work is licensed under a Creative Commons Attribution 4.0 International License.
Penulis mempertahankan hak cipta dan memberikan hak publikasi jurnal karya tersebut dilisensikan di bawah Creative Commons Attribution 4.0 International License yang memungkinkan orang lain membagikan karya tersebut dengan pengakuan dari karya penulis dan publikasi jurnal ini.