Variabel Penentu Keputusan Pembelian Minyak Kayu Putih Cap MP di Kota Ambon
Carla Tousalwa

Politeknik Negeri Ambon
Abstract
Produk minyak kayu putih merupakan salah satu produk andalan dari Propinsi Maluku yang memliki khasiat dan manfaat bagi kesehatan. Penelitian saat ini bertujuan untuk menguji pengaruh variabel promosi dan kualitas produk terhadap keputusan pembelian minyak kayu putih cap MP yang dilakukan konsumen.
Penelitian dilakukan dengan menggunakan metode survey, dengan menggunakan kuisioner sebagai instrument pengukuran dalam pengambilan data. Teknik sampling yang digunakan adalah judgement sampling dengan jumlah responden yang terlibat dalam penelitian ini adalah 200 orang, dan menggunakan teknik analisa regresi berganda.
Hassil penelitian menunjukan bahwa variabel promosi terutama melalui personal selling dan kualitas produk yang semakin baik yang ditawarkan yang tercermin lewat kemudahan dan pelayanan saat konsumen mencari produk akan semakin mempengaruhi keputusan pembelian konsumen.
Kata Kunci: Promosi, Kualitas Produk, Keputusan Pembelian.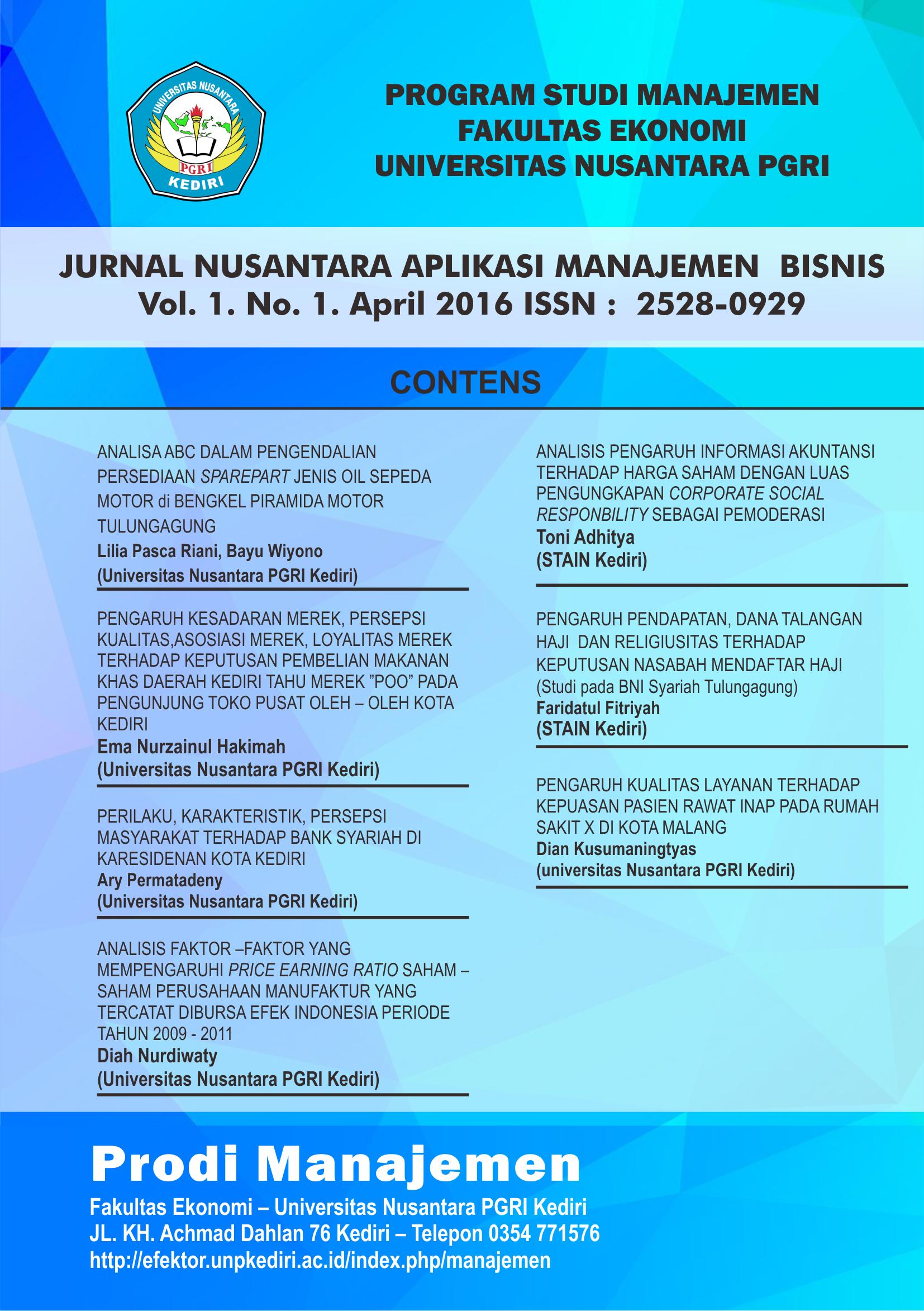 Authors retain copyright and grant the journal right of first publication with the work simultaneously licensed under a Creative Commons Attribution 4.0 International License that allows others to share the work with an acknowledgement of the work's authorship and initial publication in this journal.