PEMANFAATAN BROSUR SEBAGAI MEDIA PROMOSI UNTUK MENINGKATKAN JUMLAH PESERTA DIDIK PADA DUTA ISLAMIC SCHOOL (DIS) SEMARANG
Abstract

Abstract
Duta Islamic School (DIS) Semarang is a business that is engaged in education of preschoolers. The absence of promotion within the DIS leads to a lack of awareness amongst the public. Duta Islamic School tries to attract people by making brochures as marketing and promotion media. In the application of brochure design is very unlimited because it is mass. This type of marketing and promotional media is also very effective in attracting consumers, usually containing fairly complete data with supporting images. Especially with an interesting design and creative. With the media marketing and promotion of brochures are expected to increase awareness among the community as well as to increase the number of learners at DIS.
 
Keywords: brochures, marketing media, promotion.       
Abstrak
Duta Islamic School (DIS) Semarangmerupakan sebuah usaha yang bergerak dibidang pendidikan anak  prasekolah. Belum adanya promosi di dalam DIS menyebabkan kurangnya awareness dikalangan masyarakat. Duta Islamic School  berusaha menarik minat masyarakat dengan membuat brosur sebagai media pemasaran dan promosi. Dalam penerapannya  penggarapan desain brosur sangat tidak terbatas karenabersifat masal. Jenis media pemasaran dan promosi ini juga sangat efektif dalam menarik konsumen, biasanya memuat data yang cukup lengkap disertai gambar - gambar pendukung. Apalagi dengan desain yang menarik dan kreatif. Dengan adanya media pemasaran dan promosi brosur diharapkan dapat meningkatkan awareness dikalangan masyarakat sekaligus dapat meningkatkan jumlah peserta didik pada DIS.
Kata kunci : brosur, media pemasaran, promosi 

Keywords

brosur, media pemasaran, promosi
Downloads
Download data is not yet available.
References
Andi. 2005, Corel Draw Exercise, Yogyakarta, Penerbit ANDI OFFSET.
Arsyad, Azhar. 2002. "Media Pembelajaran". Jakarta:Raja Grafindo Persada.
Belch, G.E. & Belch, M.A. (2004) Advertising and Promotion: An Integrated Marketing Communication Perspective. Boston: McGraw Hill-Irwin.
Febriyanto ,Erick , Ainul Mutakin dan Fernanda Setyobudi Armansyah. 2017. Perancangan Desain Brosur Penunjang Informasi dan Promosi pada SMA Pribadi 2. Jurnal Ilmiah SISFOTENIKA Vol. 7, No. 1, Januari 2017
Kotler, P. (2005). Manajemen pemasaran, (Edisi kesebelas), Jakarta: PT. Indeks Kelompok Gramedia.
Kotler, P. and K. L. Keller.(2006). Marketing Management.12th ed. Upper Saddle River, NJ: Prentice-Hall, Inc.
Kotler, P., Bowen, J., & Makens, J. (2002). Pemasaran perhotelan dan kepariwisataan, (Edisi Kedua), Jakarta: PT. Prenhallindo.
Mukminin, Amirul & Cahyani, Meidiana Dwi. 2017. Pengelolaan Pendidikan Anak Usia Dini Pemula di Kecamatan Grabag Kabupaten Purworejo. JNE 3 (1) (2017) 7-52.
Muliawan, Hamri. 2008, Menguasai Corel Draw, Bandung, CV. Yrama Widya.
Soemiarti Patmonodewo, Pendidikan Anak Prasekolah, (Jakarta : PT. Rineka Cipta, 2003), Cet. 2, hlm. 19.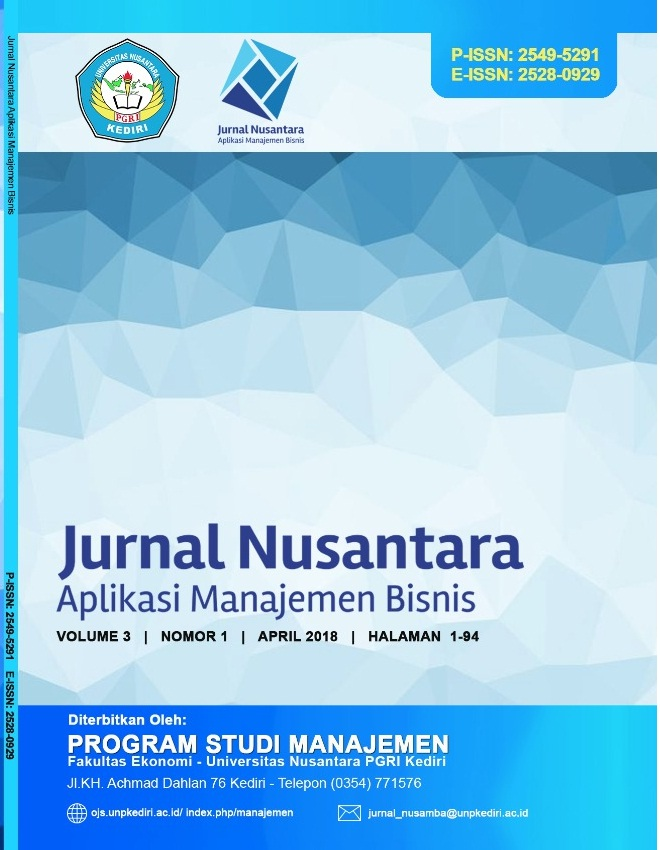 This work is licensed under a Creative Commons Attribution-ShareAlike 4.0 International License.
Authors retain copyright and grant the journal right of first publication with the work simultaneously licensed under a Creative Commons Attribution 4.0 International License that allows others to share the work with an acknowledgement of the work's authorship and initial publication in this journal.