ANALISIS KONDISI SOSIAL EKONOMI ORANG TUA TERHADAP TINGKAT PENDIDIKAN ANAK DI KABUPATEN JEMBER
Neviyani Mucharom

IKiP PGRI Jember
Abstract

Resource-quality showed the strong commitment of the government in its economic development program, the demands of society were more complex and competition tight, especially in the era of globalization and so that free trade, it  needed good quality of human resources, one of effort to improve human resources were through education. This research was conducted in Jember regency, the method for sampling by purposive sampling technique. The data Analysis Technique used Multiple Linear Regression. Based on the calculation results of SPSS, found: 1). There was the influence of social-economic condition level of parents foward education level of children in Jember regency. 2). There was the influence of parents education  level toward children education level in Jember regency. 3). There was the influence of parents income to the level of education of children in Jember regency. 4). There was the influence ownership toward the level education of children in Jember regency. 5). There was the influence of hause type the level toward of children education in Jember regency.
Keywords: Socio-economic, education level, income, ownership Facilities / wealth, and type Dwelling

Keywords

Sosial Ekonomi, Tingkat Pendidikan, Pendapatan, Kepemilikan Fasilitas / kekayaan, dan Jenis Tempat Tinggal
Downloads
Download data is not yet available.
References
Badan Pusat Statistik Kabupaten Jember, 2013, Jember Dalam Angka
Reddy Zaki Oktama. 2013. Pengaruh Kondisi Sosial Ekonomi Terhadap Tingkat Pendidikan Anak Keluarga Nelayan Di Kelurahan Sugihwaras Kecamatan Pemalang Kabupaten Pemalang Tahun 2013. Tesis, Universitas Negeri Semarang.
Salmah. 2013. Pengaruh Status Sosial Ekonomi Keluarga Terhadap Motivasi Melanjutkan Ke Perguruan Tinggi di Mas Pontianak. Artikel penelitian, Universitas Tanjung Pura Puntianak.
Sarwono. 2009. Statistik itu Mudah. Yogyakarta : Andi Offset.
Sugiyono. 2010. Metode Penelitian Administrasi. Bandung : Alfabeta.
Djaja, Sutrisno. 2004. Metodologi Penelitian Sosial. Universitas Jember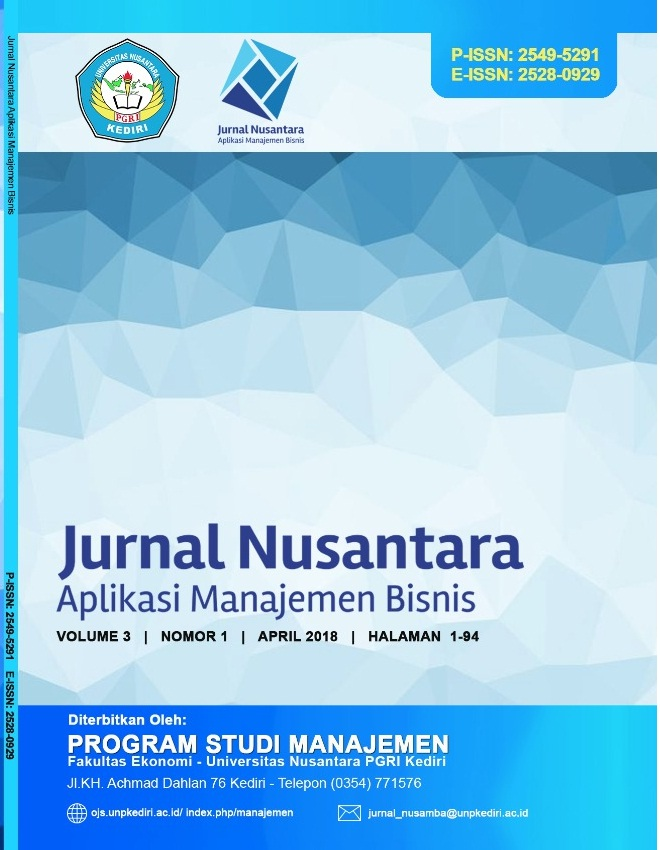 This work is licensed under a Creative Commons Attribution-ShareAlike 4.0 International License.
Authors retain copyright and grant the journal right of first publication with the work simultaneously licensed under a Creative Commons Attribution 4.0 International License that allows others to share the work with an acknowledgement of the work's authorship and initial publication in this journal.