Pelatihan Membaca Simbol Phonetiks dengan Kamus Oxford Sebagai Upaya Peningkatan Akurasi Pengucapan dalam Bahasa Inggris
Dodi Siraj Muamar Zain

Universitas Muhammadiyah Purwokerto

Titi Wahyukti

Universitas Muhammadiyah Purwokerto
Abstract

 
Kesalahan dalam pengucapan kata akan berdampak tidak tersampaikannya makna dari suatu pesan. Dengan kata lain, seseorang mungkin akan memiliki interpretasi yang berbeda terhadap pesan yang disampaikan dikarenakan pengucapan kata yang tidak sesuai. Dalam komunikasi bahasa Inggris, permasalahan pengucapan yang sering muncul adalah adanya ketidakteraturan pengucapan huruf dimana apa yang diucapkan seringkali tidak sesuai dengan apa yang tertulis. Hal ini tentu saja menjadi kendala dalam pembelajaran bahasa Inggris di sekolah. Penggunaan kamus Oxford bisa menjadi salah satu pilihan untuk mengatasi permasalahan pengucapan kata dengan yang dialami siswa. Berbeda dengan kamus yang sering dipakai pleh siswa, kamus Oxford berisi konten yang seluruhnya dalam bahasa Inggris. Hal ini memberikan tantangan tersendiri kepada siswa. Selain itu, siswa juga harus mengenal simbol phonetik jika ingin mampu mengucapakan kata yang ada di dalamnya secara akurat. Kegiatan IbM ini ditujukan untuk memperkenalkan kamus Oxford serta melatih siswa untuk belajar membaca simbol phonetik yang merupakan acuan dalam pengucapan kata yang tepat dalam Bahasa Inggris. Selama kegiatan pelatihan, siswa menunjukkan antusiasme yang baik dan kegiatan pelatihan dapat berjalan dengan lancar. Diharapkan kedepannya siswa akan menjadi lebih terbiasa dalam menggunakan kamus oxford dan kesalahan pengucapan kata dapat dihindari.

Keywords

simbol phonetiks kamus oxford pengucapan
Downloads
Download data is not yet available.
References
Baran-Łucarz, M. 2014. The link between pronunciation anxiety and willingness to communicate in the foreign-language classroom: The Polish EFL context. Canadian Modern Language Review, 70(4), 445-473.
Breitkreutz, J., Derwing, T., & Rossiter, M. 2001. Pronunciation Teaching Practices in Canada. TESL Canada Journal, 19(1), 51-61. doi:https://doi.org/10.18806/tesl.v19i1.919
Hişmanoğlu, M. 2006. Current perspectives on pronunciation learning and teaching. Journal of language and linguistic studies, 2(1).
Kayi, H. 2012. Teaching speaking: Activities to promote speaking in a second language. Новейшие научные достижения, 12(2012).
Morley, J. 1991. The Pronunciation Component in Teaching English to Speakers of Other Languages. TESOL Quarterly, 25(3), 481-520. Jarolimek, John. & Foster, Clifford D. 1976. Teaching and Learning in the Elementary School. USA: Macmillan Publishing Co. Inc.
Permana, E. P., & Sari, Y. E. P. (2018). Development of Pop Up Book Media Material Distinguishing Characteristics of Healthy and Unfit Environments Class III Students Elementary School. International Journal of Elementary Education, 2(1), 8–14. Retrieved from https://ejournal.undiksha.ac.id/index.php/IJEE
Wong, R. 1987. Teaching Pronunciation: Focus on English Rhythm and Intonation. Englewood Cliffs, NJ: Prentice Hall Regents.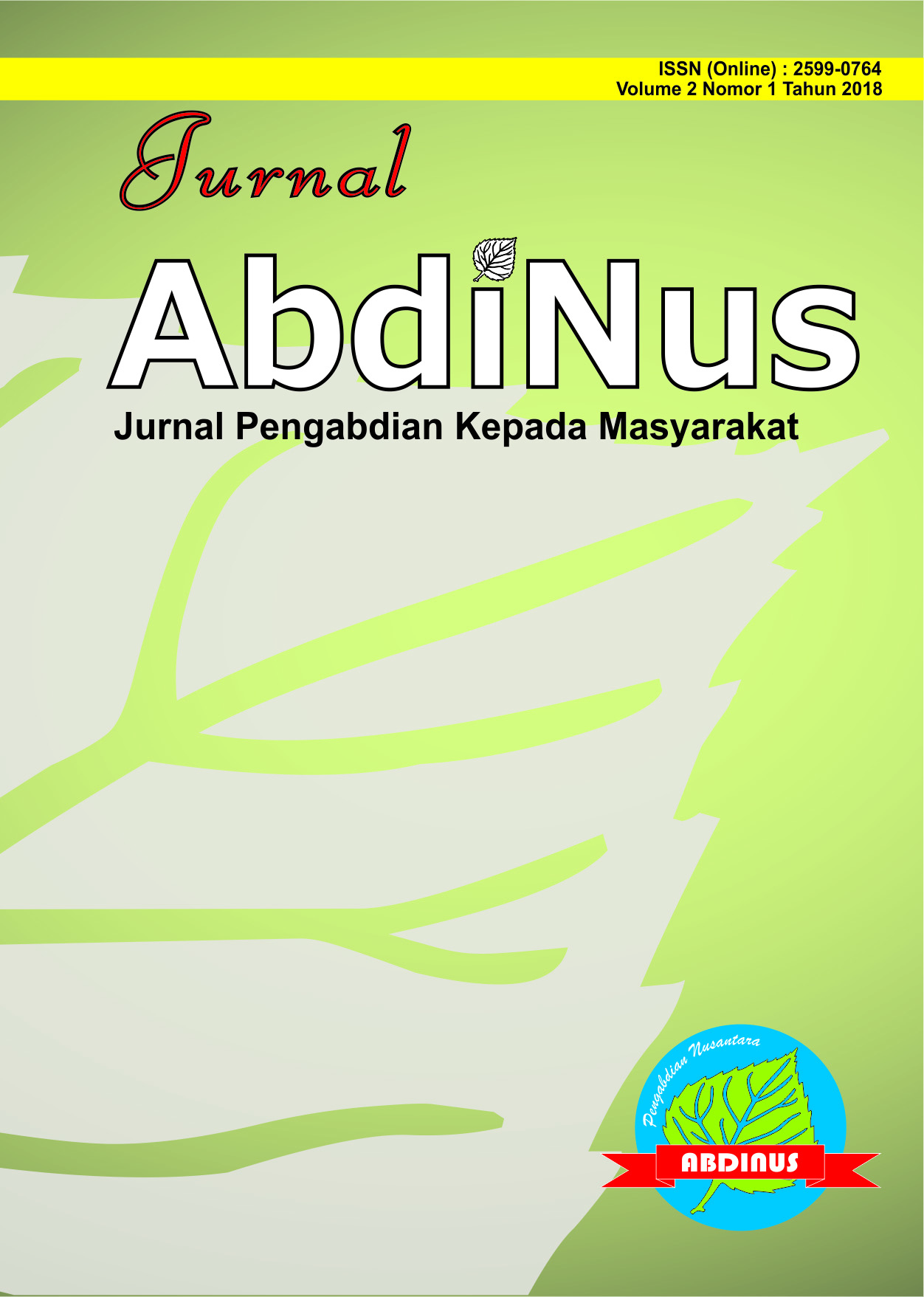 This work is licensed under a Creative Commons Attribution 4.0 International License.
Penulis mempertahankan hak cipta dan memberikan hak publikasi jurnal karya tersebut dilisensikan di bawah Creative Commons Attribution 4.0 International License yang memungkinkan orang lain membagikan karya tersebut dengan pengakuan dari karya penulis dan publikasi jurnal ini.